---
Jill P. Weber, Ph.D. is a clinical psychologist in Washington, D.C.  She is also an author and speaker. Dr. Weber works with teenagers, individuals and couples managing anxiety, mood disorders, relationship and self-esteem issues.
Dr. Weber writes a relationship and self-esteem blog for Psychology Today and has appeared as a psychology expert in various media outlets including USA Today, the Washington Post, Nightline, U.S. News & World Report, and CNN.
Dr. Weber is the author of Be Calm: Proven Techniques to Stop Anxiety Now and Having Sex, Wanting Intimacy: Why Women Settle for One-Sided Relationships.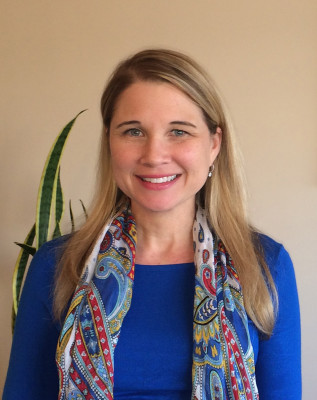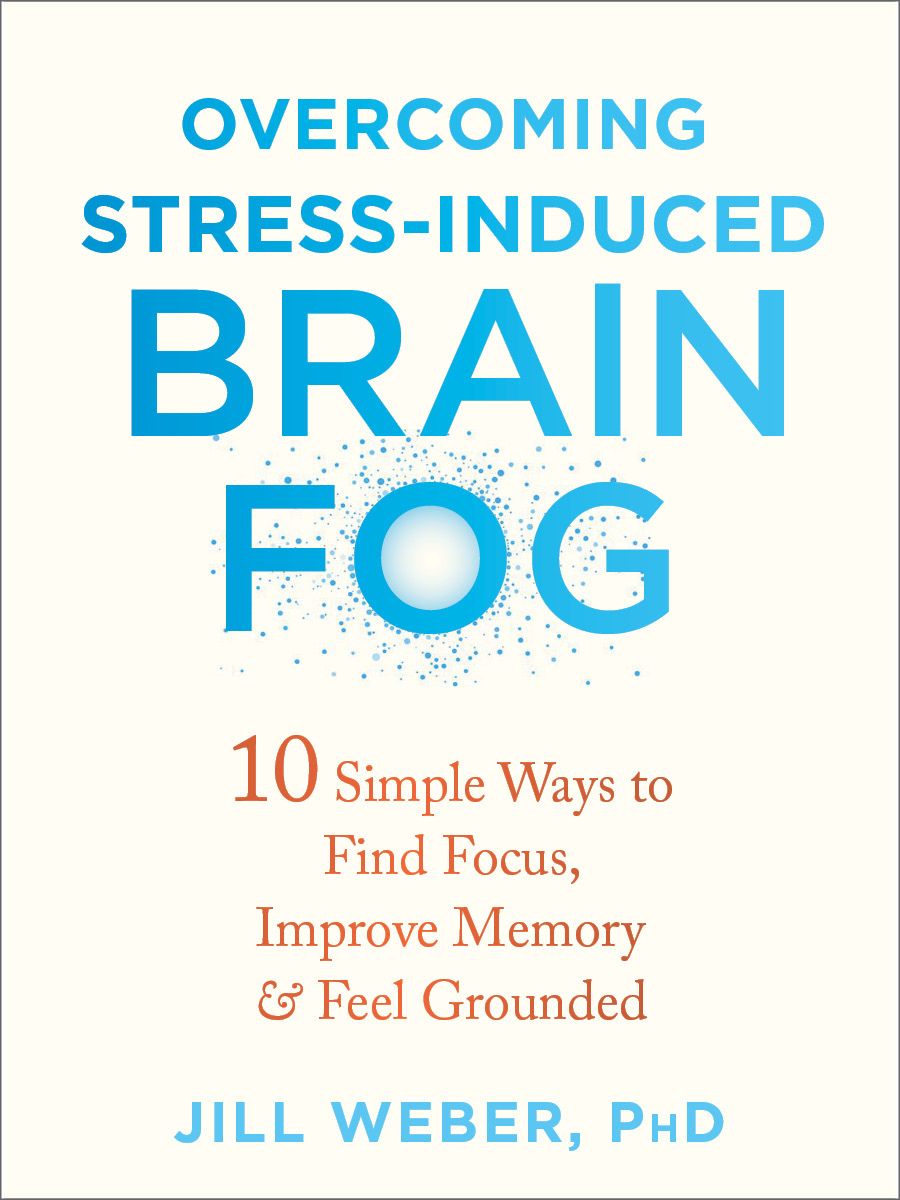 Overcoming Stress-Induced Brain Fog
Coming in October 2022,

New Harbinger Publications
10 solutions for overcoming a stressed out state of mind
Prolonged stress and anxiety can cause brain fog, impacting your memory, making it difficult to concentrate, and leading to irritability and depression. In Overcoming Stress-induced Brain Fog readers will find 10 powerful and accessible approaches to overcoming this disturbing state, drawing on proven-effective skills from CBT and informed by neuroscience.
Be Calm: Proven Techniques to Stop Anxiety Now
Stop anxiety wherever and whenever it starts.
If you suffer from anxiety you're not alone—like 40 million Americans, you know symptoms can strike anytime, anywhere. Relief is here. Be Calm targets symptoms wherever they strike with cutting-edge techniques that help you reduce anxiety on the spot.
This book is both a handy resource for stress management and a close look into the causes of anxiety. Evidence-based strategies show you how to control a variety of symptoms in lots of different circumstances. With Be Calm, you're always prepared.
Be Calm includes:
A unique, effective approach—offering proven strategies to help manage anxiety on the spot, in a wide range of situations and "Go Deeper" interactive activities that take you to the next level.

The best science—the advanced techniques in this anxiety workbook reflect the latest psychology research.

Reader-friendly— easy-to-navigate, so you can find what's most important to you right away.
Wherever you are, whatever you're doing—you can reduce anxiety quickly with Be Calm: Proven Techniques to Stop Anxiety Now.
Having Sex, Wanting Intimacy—Why Women Settle for One-Sided Relationships
is a book for all women who wish to better understand the delicate constellation of factors that produce emotional intimacy with a romantic partner.

Dr. Weber explains how parent behavior may set the stage for daughters to negotiate adolescents with their self-esteem intact or fall into self-defeating dating patterns that follow them into adulthood.

The book further explains the high personal costs of one-sided romantic relationships and how these costs can make women see themselves as intrinsically flawed. The fault she writes is not an indelible defect in the woman, but the adoption of self-defeating romantic strategies.

Awareness, self and otherwise, makes all the difference. Dr. Weber lays out in a clear and understandable way how that is achieved.

The book includes self-assessments to help women determine where they are on the sex and intimacy spectrum and to help them understand and guide others with these important issues.

Having Sex, Wanting Intimacy is written in a non-judgmental voice that speaks directly to female readers.

Having Sex, Wanting Intimacy—Why Women Settle for One-Sided Relationships, published by Rowman and Littlefield, delivers insight into why, for some adult women, emotionally reciprocal romantic relationships with men can be elusive.
The Relationship Formula Workbook Series
The series consists of 4 brief workbooks designed to help people who struggle with romantic relationships.
Whether you are married, single, divorced, newly starting your dating life, gay or straight, this workbook series will increase your relationship preparedness so that you may better find healthy, meaningful partnership.
If you can't get relationships right, constantly feel as if something is wrong with you when it comes to romance, and/or find you are continually drawn to the same kinds of disappointing or dysfunctional partners then the Relationship Formula Workbook Series offers a way to gain control.
---
The workbooks in this series include:
5 Steps–How To Heal and Be Comfortable Alone
Romantic breakups inflict the greatest trauma of our lives—and their wounds can be felt for years to come. How we heal—or fail to heal—from romantic trauma has a profound effect on our future relationships: Will we act out of unresolved emotional patterns, triggered by painful memories and unhealthy reactions, or will we find healthy, healing relationships that build on the best of who we are?
Healthy relationships develop from inner healing and self-acceptance. This brief, easy to read workbook—the first in a series of four teaching the reader how to engage healthy relationships—guides the reader through a five-step process of insight, healing, and recovery from breakups:
Accept your need to let go.
Understand how to let go.
Take your emotional life seriously.
Create a life without your partner.
Work on your relationship with yourself.
Based on the latest research, these steps help the reader identify dysfunctional relationship patterns, find internal peace, work through difficult emotions, break out of negative-thinking spirals, and find comfort and nurture in alone time. Once this work of self-nurture is accomplished, the next relationship is far more likely to be satisfying and intimate, life giving and joyful, and mutual and sustainable.
5 Steps– How To Feel "Good Enough" About Yourself.
Self-esteem is one of the most elusive goals in the human experience. We are often limited not by what others decide but by what we tell ourselves we can't accomplish. We wouldn't let others treat us so badly, so why do we do it to ourselves? Can this pattern be broken?
Absolutely. Identifying negative thoughts and understanding why they aren't reflective of reality builds self-esteem. This easy-to-read workbook guides the reader through a five-step process for overcoming self-doubt and insecurity:
Identify specific triggers that make you feel poorly about yourself.
Tools for replacing negative with adaptive thinking.
Strategies for humanizing your internal critic.
A new approach to confronting setbacks.
Behavioral exercises that will increase your self-esteem now.
Packed with useful insights, straightforward guidance, and compassion, this little gem of a book, in fewer than sixty pages, provides a set of easy tools that will help you feel better about yourself. When people feel better about themselves, everything around them can change for the better. On the other hand, when a person becomes harsh and self-critical they are turning on the one person who can do the most to help.
5 Steps–How To Identify Toxic Love Patterns and Find Fulfilling Attachments.
Toxic love describes a set of negative relationship dynamics including insecurity, anxiety, and denial. An individual in a toxic romance longs for the brief exhilarating highs, but mostly endures sharply painful lows.
You don't have to live like this anymore.
In Toxic Love: 5 Steps—How to Identify Toxic-Love Patterns and Find Fulfilling Attachments, clinical psychologist Jill Weber, PhD, teaches you how to identify the root causes of toxic love, break the pattern of emotional self-destruction, and move on to trusting, mutually rewarding relationships.
Break free from the cycle of toxic love, and discover the joy of emotional stability, mutual intimacy, and your inherent self-worth.
5 Steps– How To Develop Intimate Relationships and Still Be True To Yourself. 
Many desire an emotionally intimate relationship and yet react to the prospect by pulling away. They do this to obscure their true selves for one of two reasons. They fear rejection if they are to honestly reveal themselves to another. Or, it may be because of a foreboding sense that their identity will be taken away if they truly open up to another.
In either case, by pulling away they make themselves seem aloof and guarded and that makes rejection all the more likely. When it happens, their conviction that intimacy is not possible for them is reinforced.
For those caught in this web or for those who know people who are, author Jill P. Weber, PhD, a clinical psychologist, explains why a capacity for intimacy is not a fixed quality, but a skill to be developed and refined. This book is the fourth in her Relationship Formula Workbook series.
Weber shows how with practice it is possible to foster fulfilling relationships not only with romantic partners, but with family members, friends and coworkers. She draws on years of experience in her practice to layout doable strategies that fundamentally change an individual's ability to find genuine emotional rapport.